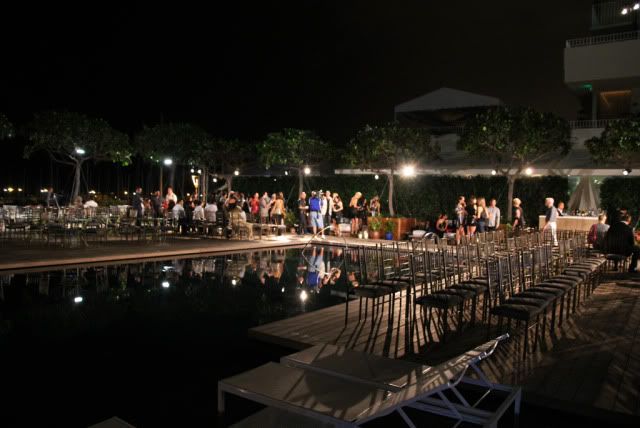 Photo via nonstop Honolulu
Over the weekend I had the chance to attend the Polyascko2 fashion show held at the undeniably hip Edition Hotel in Waikiki. Based here in Hawaii  and manufactured in Italy, twin designers John and Gerald Alexander have something going on for them that's pretty damn expensive for the HI guy truly unique.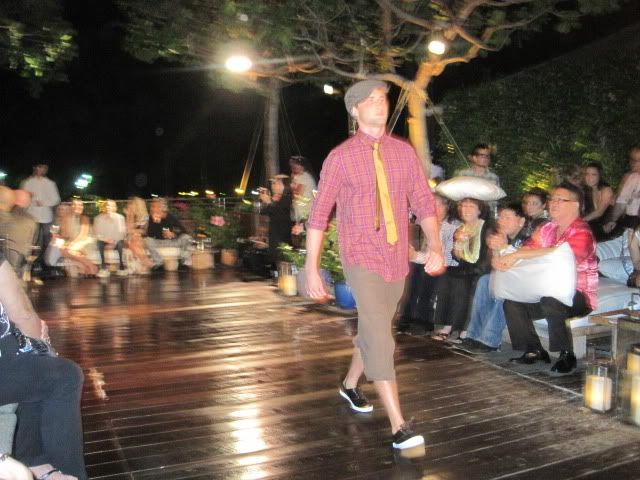 The line's signature piece is the 3/4 button up. It comes in plaid, chambray, aloha print, classy lumberjack, and as a dress shirt. These shirts are the only thing that is shown on the Polyascko2 website.
Since the site only boasts shirts, I was tripping out to hear that this show was projected to have 80 looks and run for 45 minutes. In reality, the show was probably a little shy of 80 looks, but ran for over an hour.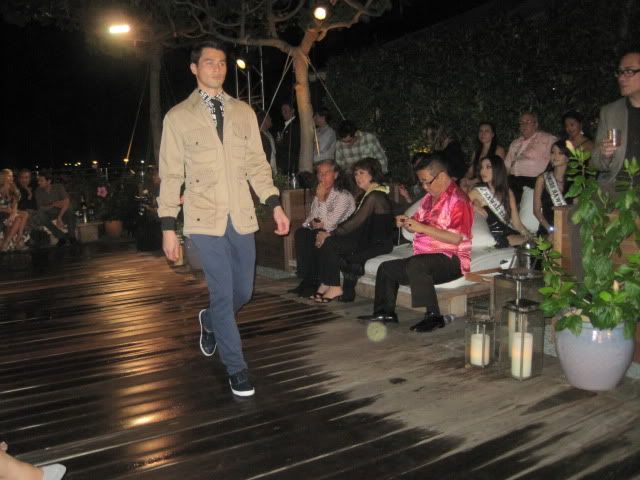 On top of that, it rained. A lot of the audience in my area scattered and ran for cover. I, on the other hand stayed in the rain. Lord knows I was wearing a white tank top and was looking to pick up some model boys! [KIDDING. kind of.] Maybe it was the rain that had me paying attention to the outerwear that's obviously missing from the website. The jacket/mini-trench above screamed Marc Jacobs; in a good way, to me.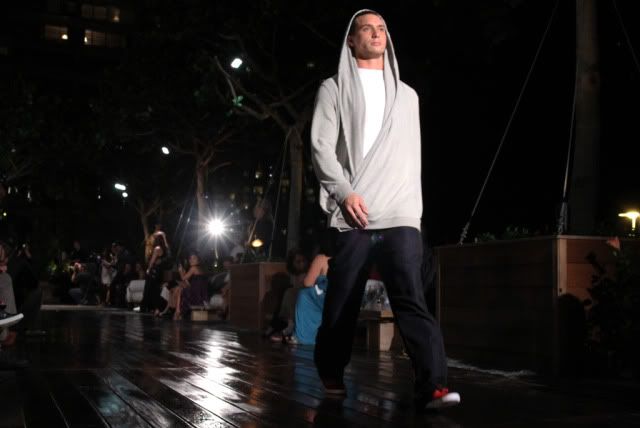 Photo via nonstop Honolulu
My favorite piece of the night was definitely this cardigan. Cardigan + hoodie + faux wrap dress – dress = the picture above.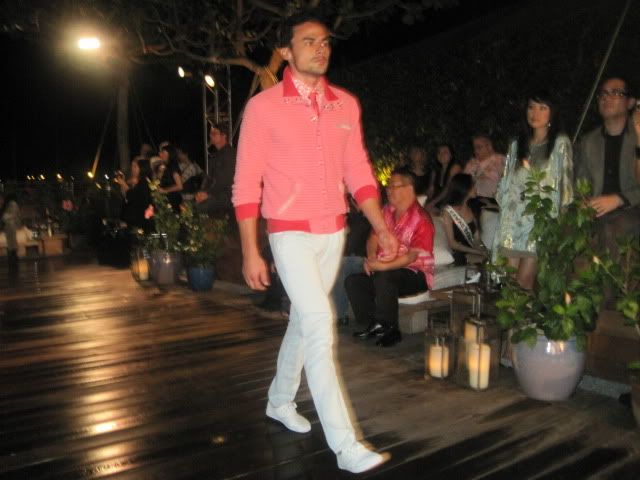 Something that doesn't come across in my photos that well is the play on pant lengths and rises. My fashion show mates loved the high waist trousers [duh, shows off the package!], I hated them. There was everything from high waisted to slouchy, to Levi's 501 type fits, and some stuff that I personally wouldn't want to see my man in.
Over all, it was a really successful [LONG] show, and I was pleasantly surprised with the clothes. But is the average HI boy ready to eeeeeembrace the "urban gentleman" that Polyascko2 depicts? According to the site, the signature 3/4 shirts begin around $160. I think the line would find their success in Waikiki, and with the very select male fashion conscious on the island. As far as the average boy…what do you think?
And of course it wouldn't be  a fashion show without some nip…!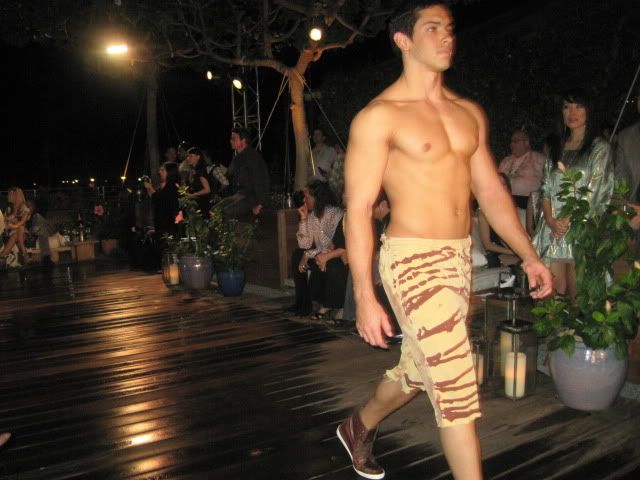 You're welcome!